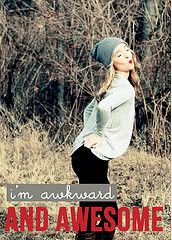 Awkward:
-So sad Google Reader is shutting down. Loved Google Reader.
-A few friends are going through a shitty time. Totally sucks. None of them deserve the pain they are going through.
-The gym. Haven't been since early February. Don't think I'll be back til after we get our stuff moved from the old apartment.
-Yes, we still have some things at the old apartment. Sigh. Still moving crap 3 weeks later.
Awesome:
-Made the switch to Feedly. Really loving it as my replacement to Google Reader. Feedly makes me less sad.
What's been awesome and awkward for you this week?