Since I suck at reviewing graphic novels but I need to for the Graphic Novel Reading Challenge, I'm going to have one post a month with short reviews of all the graphic novels I read that month. Unless one graphic novel stands out and needs it's own post. Or I read so many that one post is ridiculous.
This one is hard to review since it's a bunch of short graphic stories. They all have a crime either being committed or about to occur. Most were good. I would have like some to be longer. The last one by Brian Azzarello was my favorite.
I choose to read The Silence of Our Friends because it was based in Houston, Tx (where my mom grew up) and it was based on a true story. Long changed some of the details but kept the true story. in 1967, two men, one white, one black, try to help bring racial equality. Jack is a tv news reporter and Larry is the leader of a non-violent equal rights group. Both men learn to trust each other and help their families see that hate and distrust isn't the way to solve our problems. Very well told and drawn.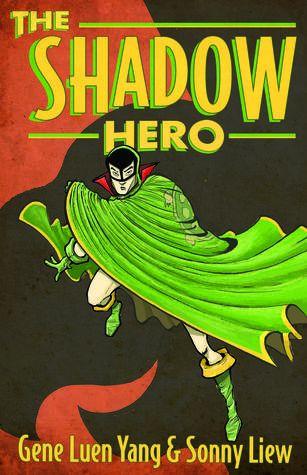 Gene Luen Yang is Ah-MA-zing. I throughly enjoyed The Shadow Hero and I hope he does more Green Turtle graphic novels. Sonny Liew's art was also spectacular.