I decided to try to do these knottie bios once a month. Hopefully you like the ones I pick!
Liz&Eric07
Here's a fantastic idea for a guest book. Have everyone sign the jersey of your favorite player. Or get a jersey with your last name on it and have everyone sign it. I think that's what they did here. Terrific idea!
They had a painter capture their first dance. Amazing!
Check out their bio for more inspiration. There was a winter wedding that was very elegantly done!
Meesa31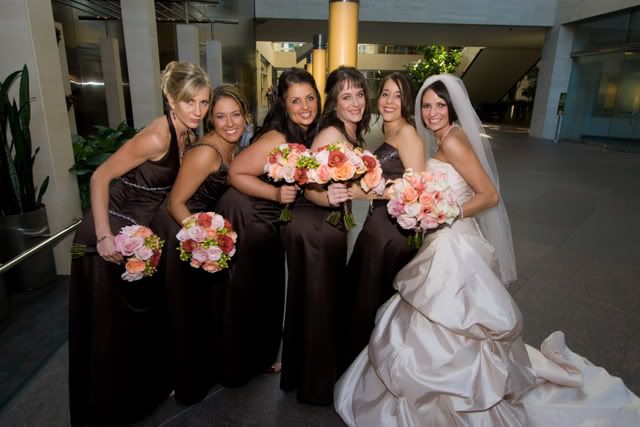 Look brown dresses! Look not matching dresses! Yea!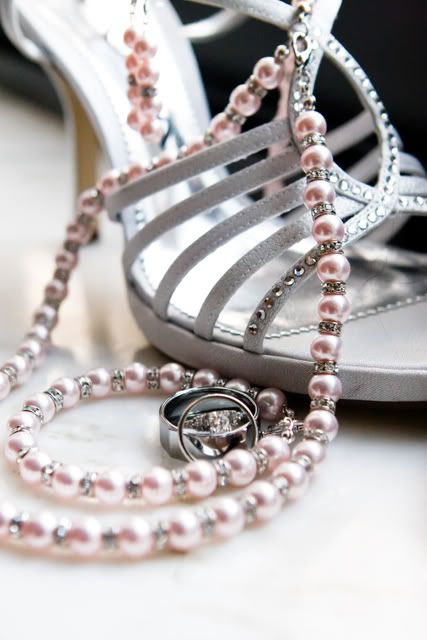 I love that necklace. Such a gorgeous bling shot.
Jeni1603
How freaking cute are these Save the Dates!
I love these centerpieces. So cool.
JenEric2006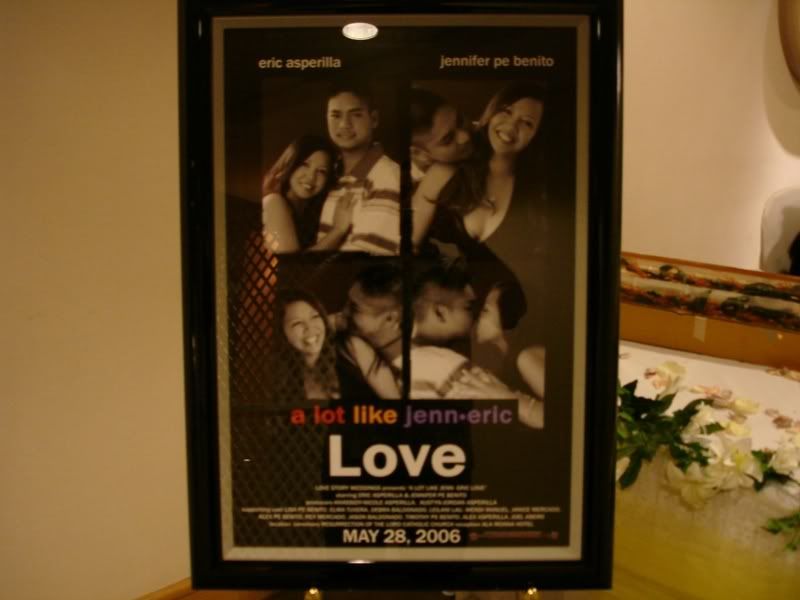 I love this poster. Such a rip-off of A Lot Like Love, but such a neat idea. And a great way to show off your engagement shots.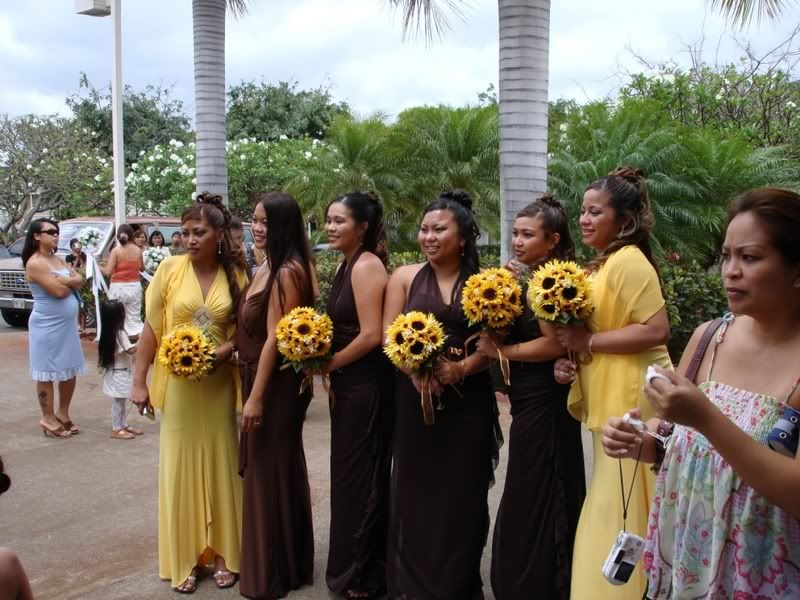 Such original colors. I love how the yellow pops against the brown. Very nice.
LaMaddalena
(aka Mrs Strawberry)
Seriously, my favorite knottie and my favorite bee! She had the wedding I would have planned if I hadn't seen her do it so much better than I ever could. I keep trying to talk Tai into do this. First we have to get a good picture of ourselves then send it off to the caricaturist. I think we are nearing the deadline if we want to do that.
She had her engagement photos at the Seattle Public Library. Very unique. If you do check out her bio, it's some wedding photos and some planning photos. If you are using pink or going for a shabby chic feel, she'll give you a lot of inspiration.