For today's post, I want to express my thankfulness for the King County Library. This is the library closest to my house. I go here 4-8 times a week.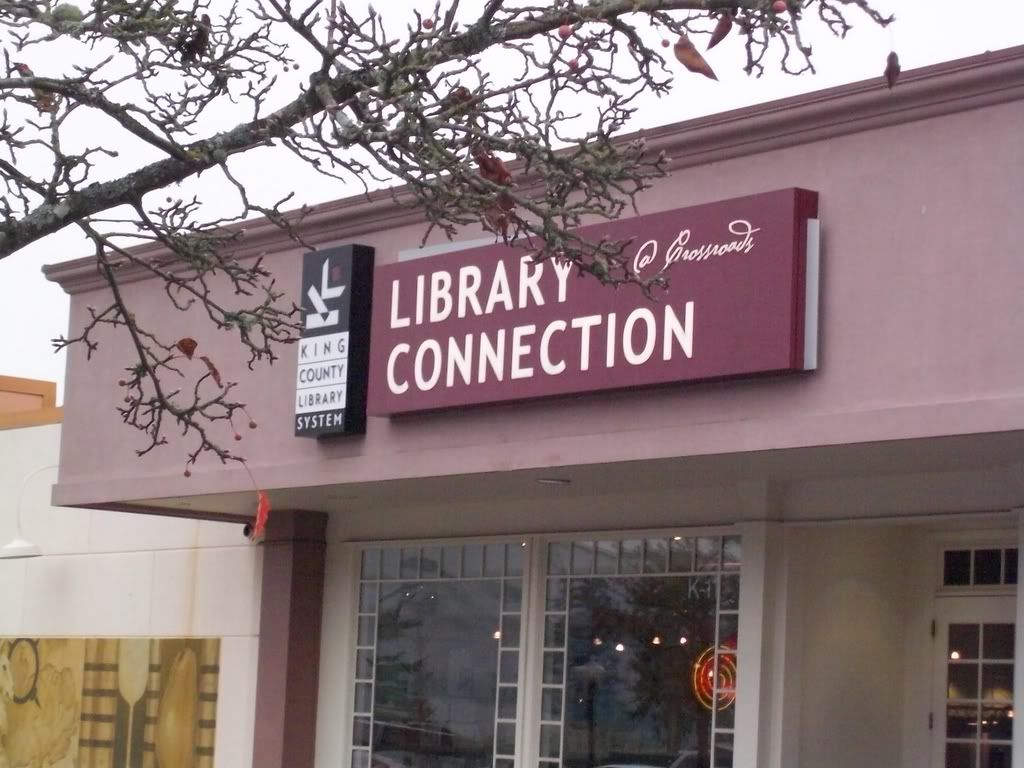 The library has everything-music, movies, books, magazines. And I love this particular library because you cannot put anything on hold stored in this library. It's first come, first served. Trust me, I've been knocked down by people trying to get to the latest DVD. I actually was holding a DVD once and a woman asked me to put it down so she could make sure that she didn't want it. I was flabbergasted but I told her no and she got huffy and told the librarian. Mr A loves that you can use the computers there for anything. He was really surprised to see people playing World of Warcraft.
Yes, this is our pile of library books and music except for the book in my backpack, and the few CDs at my dad's. I read several books a month and get as many CDs as I can. Mr A reads as many books as I do and he likes the selection of DVDs they have.
Thank you King County Library!